We have years of SEO experience, a strong portfolio of clients, and we know what it's like to be on the delivery team. Which is why we built SEOMG! on the basis of doing better by the people we hire.
We try to achieve this by doing the following:
1. We offer flexible hybrid working and a 4-day work week
Work-life balance is important to us. This is why flexibility is at the core of our working culture: we believe that well-rested employees are more productive and do better work. All of our employees are offered a 4-day work week which allows them to spend more time with the people they care about or doing the things they love. We also offer optional paid overtime for employees who are happy to work extra hours. 
2. We focus on realistic resourcing and manageable workloads
At SEOMG! a 4-day week, means four days of work — not trying to squeeze in five days of work into fewer days. We have a reliable process in place to help with successful workflow.
Prepping for the month ahead allows us the benefit of realistic resourcing to not only devote the right amount of time to our clients, but also avoid employee 'burnout.' Through efficient processes and systems, we ensure time for you to focus on the work you care about and less on 'busywork' or unnecessary admin.
"Working in a place where your time, work and opinion are being appreciated, where you get to do a variety of challenging and interesting tasks, where you get to show initiative and work autonomously, and all that alongside an amazing team is extremely rewarding, to say the least.
– Sasha Picugina (SEO Analyst)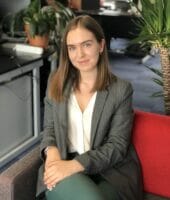 3. We're passionate about work quality and integrity
We believe that integrity is essential to assure our best efforts are put into our work — for an output we can all take pride in. Mutual trust builds an atmosphere where individuals can thrive and in turn the business can grow.
We trust our employees and in turn they trust us to provide them with protected learning & development time for mentoring and training. This is good for us, as well as our clients: having a reliable team means we will never outsource our work or white label with other agencies.
4. We care about your professional growth and work happiness
We want you to feel happy and valued at work. That's why we encourage an attitude of self-assessment combined with consistent 1-to-1 meetings with line managers and regular 'check-in chats' with HR to ensure that your career goals and work happiness are being taken into consideration.
At SEOMG! we also want employees to get involved with the business itself. We do this by encouraging employees to get involved with brainstorms and internal projects — empowering them and listening to their feedback and suggestions.
– Dom Calisto (Tech SEO Consultant)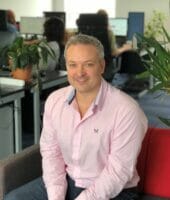 Apply for a role at SEOMG!? We're always on the lookout for exceptional talent. So, if you think you'd make a good member of the team, please fill in the form below!